Archive for the 'Writing News' Category
Macmillan Children's Books has announced that they are extending their crowd- sourced romance imprint Swoon Reads to the UK. Launched in the US in September 2013, Swoon Reads is an imprint 'dedicated to publishing books that capture the intensity and excitement of teen love'.
Manuscripts that achieve the highest ratings from the community of readers and the Swoon Reads editorial team will be selected for publication.  Senior Commissioning Editor, Rachel Petty, represents the UK on the Swoon Reads board. Authors are invited to submit their manuscripts before 30th April 2014 for the next round in the selection process.  If a manuscript is chosen for publication, the author will receive a $15,000 advance against royalties in a standard Macmillan publishing contract for all rights in all languages, including an option on their next book.
For more information visit the website at www.swoonreads.com


The 2013-14 International Playwriting Competition is open to original one-act play for young performers or teenage audiences. The competition, now in its fourth year, is open to writers of any age, any level of experience and from any country. It aims to encourage new writing for young performers and audiences around the world.
The winning playwrights in each category will be awarded a cash prize of £1,000, and will travel to London to see their play headline the International Festival of Playwriting and Performance, which will take place in May 2014. The best plays entered into the competition will be published in a collection with international distribution. For more information and details of how to apply click here.
Closing date: 13 December 2013
Tweet
The competition is open to unpublished women novelists writing in any genre for adults, including literary fiction, women's fiction, young adult fiction, science fiction, fantasy, chick-lit, crime fiction, thriller, historical fiction. To constitute a novel, books must total at least 50,000 words. This is a bi-annual competition. The next one will be in 2015.
1ST PRIZE: £5,000. Judging Panel: Kirsty Lang, arts journalist and presenter of BBC Radio 4's Front Row, Val McDermid, award-winning novelist, journalist and short story writer, and Charlotte Robertson, literary agent at Aitken Alexander Associates.
Closing date: 23 September 2013. More details of how to enter on the Mslexia site.
The ESRC Centre on Migration, Policy and Society & Keble College, Oxford, have launched a new poetry competition on the topic of people on the move – over the past decade, in the present and into the future.
Poet and writer Ruth Padel – author of The Mara Crossing – will select the winning entries. The prize-winning poems will be presented at a public reading in Oxford in February 2014 and will be included in a COMPAS anthology on migration. Previously published poems are eligible as long as the author still retains copyright.
Prizes: First prize £700, second prize £200 and third prize £100. Enter by Friday 11 October 2013. For the rules and details of how to submit, visit the COMPAS website.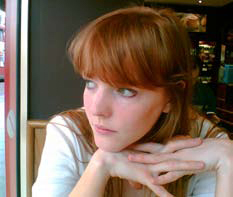 Congratulations to 28-year-old Emma Healey who attended a couple of LWW workshops way back in 2008 and 2009.  Her debut novel was the object of intense interest at the London Bookfair this year, with publishers from all over the world bidding for rights.
Strange Companions is the story of Maud, an elderly woman slipping into dementia while also struggling to find her best friend Elizabeth. As her mind drifts back to the 1940s, Maud leaves notes around the flat to remind her of her quest but struggles to remember what she had for lunch or whether her daughter has been to visit yet. It's described on the Curtis Brown site as 'a fast-paced mystery and a moving meditation on memory and identity, told through Maud's unforgettable voice.'
Until recently, Emma was employed as a web content administrator at UEA, which is where she met her agent Karolina Sutton of Curtis Brown. She's now given up her job to focus on her writing full-time. Strange Companions is due to be published in the UK in 2014 by Penguin, in the US by HarperCollins and in Canada by Knopf. Translation rights have been sold in five languages … and the bidding continues!
.
.
Tweet
I'm looking forward to the next Brixton Bookjam – described on its website as 'congenial, intelligent, unpredictable evenings involving books and book-people'. It'll be happening on Monday 6th May at 7.30pm in the Hootananny, 95 Effra Road, SW2 (Brixton – obviously)!
There's a sparkling line-up including Bookjam organiser Zelda Rhiando, winner of the 10K Kidwell e-festival prize in 2012; Leila Segal; Gaylene Gould winner of the inaugural Commonword, Cultureword Prize in 2012; Paul Bassett Davies; Chris Chalmers; Alom Shaha; Robert Eaglestone; author of The Gospel According to Cane (2013) Courttia Newland; Adam Mars Jones; Jeremy Page and Jim Gleeson.
Tweet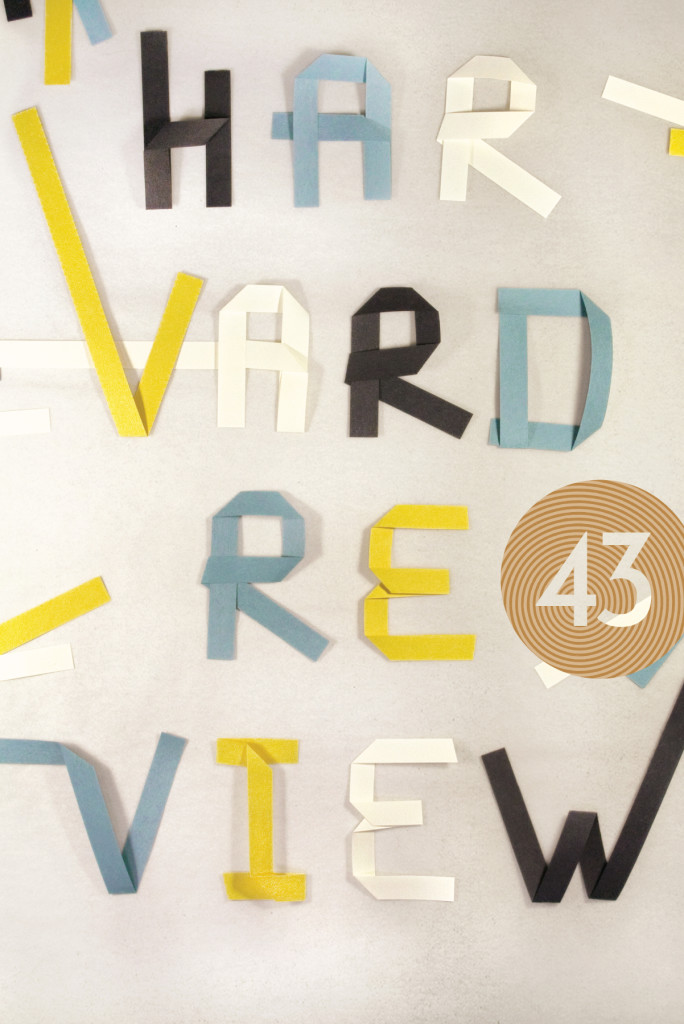 I have a piece of creative non-fiction in the new edition of Harvard Review and have thus – temporarily – become their UK distributor. This issue is a wonderful collection of essays, stories, poems and images, including work by Anne Fadiman and the 2012 T.S. Eliot-prize winner Sharon Olds. Two pieces have already been picked up by other publications. Jaquelyn Pope's poem 'Housebound' appeared on Poetry Daily on March 25, and Canadian author Judith McCormack's story 'Creation Stories' will be published in the 2014 edition of Best Canadian Short Stories. The editors are very open to receiving more work from writers in the UK.
It's £9.99 to purchase a copy, including p&p. Remember to include the address for posting.
Cristin Terrill, who took part in the first LWW Novelists' Club in 2010 has her first novel for young adults coming out in 2013. It will be published on Aug 1 in the UK (Bloomsbury)  and in the autumn in the US (Disney-Hyperion).  It's described as "A brilliantly brain-warping thriller and a love story that leaps back and forth in time – All Our Yesterdays is an amazing first novel, perfect for fans of The Hunger Games." Click here to pre-order it on Amazon.
Cristin's email says:  "Yours was the first creative writing class/critique group I was ever a part of, and it was definitely a big confidence builder for me, so thank you!"
Also one of the six participant on the same course was Annemarie Neary. Her novel A Parachute in the Lime Tree came out in the UK and Ireland last year. 'Tense, edgy, beautifully written. I wouldn't be surprised if it got nominated for a handful of prizes'  (Books Monthly, UK). Click here to buy Annemarie's book.

Other people connected to London Writing Workshops have books out this year. Lane Ashfeldt, who talked us through the mysteries of crowd-funding at the seminar 'Going Digital', has now brought out her collection of short stories  Saltwater.  'Raw and elegant' (Bookmunch),  'A gorgeous collection by a bright talent,' (writer and poet Nuala Ní Chonchúir). Click here to buy Lane's book or for the Kindle version, click here.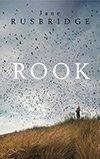 Also at 'Going Digital', Jane Rusbridge, talked about using social media to publicise her second novel Rook, voted Guardian Readers' Book of the Year, and described by the TLS as: 'A mesmerising story of family […] which brings to life the shifting Sussex sands and the rich seam of history lying just beneath them'.  Click here to order Rook.
Jaqueline Jacques who attended the event has a novel out from Honno this year: The Colours of Corruption.  'A Victorian murder mystery with a strong and interesting central character, a police artist. A nice one'  says the review in The Bookseller. Click here to buy Jacqueline's book.
On Saturday 27 April at the Society Club, W1, Cathy Galvin,  founder of the Sunday Times EFG Private Bank Short Story Award and curator of the sparkling short-story salon The Word Factory,  is hosting a one-day short story workshop with award-winning writers Michèle Roberts, Alison MacLeod, Adam Marek and literary agent Carrie Kania.
The day aims to help people find their writing voice and to offer advice on getting published. The group is limited to 15. More details on the WORD FACTORY website. 
Tweet
A new poetry competition has been established to raise funds for flamingofeather, a London-based multimedia arts organisation specialising in Physical Theatre, Dance and Literature.
flamingofeather has strong connections with Brazil, and has created and performed works based on the short stories of Brazilian writer João Guimarães Rosa. The Competition aims to raise money to develop strands of its work: Abundance, a professional dance company and Sage Dance Company, a community ballet company for people aged 55 and over. Both are directed by Simon Rice, a former member and first soloist with the Royal Ballet.
The Judges  of the Poetry Competition are  Mimi Khalvati  and Peter Daniels. Poems of any length up to 120 lines. First Prize £1,000. Closing date : 15 March 2013
More information at the flamingofeather website.