Writing Lives: Memoir, Creative non-fiction, Fiction. Vicky Grut and Kathy Page. 15 & 16 June 2013 (9 participants)

'A useful and inspiring weekend of writing.'
'Thanks to you and Kathy for a really insightful workshop. I even sloped off early from work today to do some free writing in a Costas in Croydon! The section on writing down the descriptive summary was also great. I loved meeting everyone and hearing their stories and their own particular voices. The space to myself, both during Sunday morning and throughout the weekend was freeing.'
'Thank you for a wonderful weekend'
Workshop your Screenplay with a Master Filmmaker: Gill Dennis, 18 May + 1 June (9 participants). Supported by the department of Culture, Writing and Performance at LSBU


The whole thing was terrifically useful. I enjoyed Gill's approach to screenwriting, which avoided the usual by-numbers advice. His analysis of our script was acute and very encouraging. A well-planned and organised course from start to finish. A massive thank you; our script took a real leap forward even before the course because it gave us a deadline. (Rob)
[What I liked about the course] was the combination of the overview – general writing wisdom, and specific, one-to-one input. I feel I've moved on hugely in my understanding of screenwriting, and my screenplay has also moved on hugely. I have more confidence in the form and new tools for every kind of writing. (Clare)
Thoroughly enjoyed it. I understand the process of writing with a renewed sense of enthusiasm. Very satisfied. (Peter)
Workshop: Saturday, 17 November 2012, 10.30am – 4pm
CAPTURE NEW CHARACTERS. HEAR THEM SPEAK: Characterization and Dialogue for fiction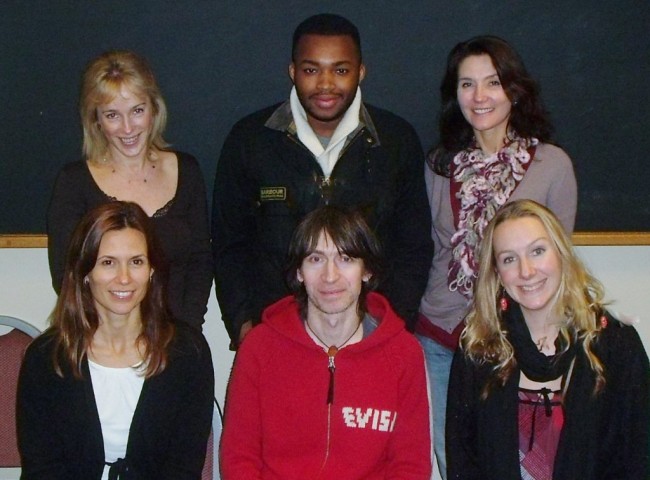 "Thanks for a wonderful course on Saturday. I got a lot out of it."
"Thank you so much for a great day on Saturday. I was obviously inspired as I dreamed about having to write a whole book as dialogue…."
"Thanks, Vicky, for a really fun and useful workshop!"
Seminar: GOING DIGITAL: Social Networking and Digital Marketing for Writers.                 20 October 2012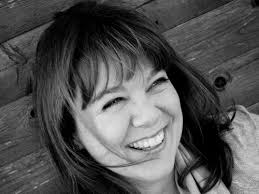 Seminar led by PR and Marketing expert Lucy Middleton (pictured, first left), with contributions from three writers published in 2012: Jane Rusbridge, author of The Devil's Music (Bloomsbury 2010) and Rook (Bloomsbury Circus 2012), Annemarie Neary, author of A Parachute in the Lime Tree (The History Press, Ireland, 2012) and Lane Ashfeldt, author of a crowd-funded short story collection Saltwater (forthcoming, 2012). Click on each writer's name to visit to her website.
"Really lovely to meet everyone at the weekend – hope you learned as much as I did!  So persuasive were the other presenters that I'm finally joining Twitter." AN
"It was a most stimulating afternoon and very well organised." SB
"Thanks for a great meeting, which sent me away with lots of ideas, although somewhat dismayed by how far I was falling below the ideal!" DF
Previous course: Writing from Life with ALEXEI SAYLE and Vicky Grut. 29 Sept 2012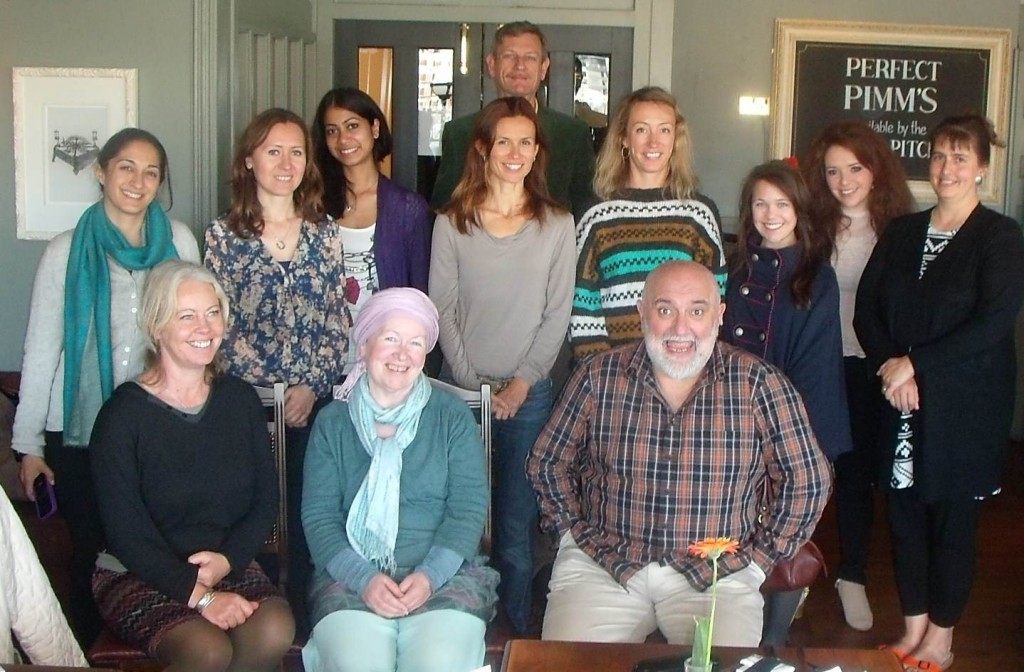 "A big thank you to you and to Alexei for a great workshop – it was a really fantastic starting point for me and I'm now determined to make creative writing a part of my life!" (via email)
"It was great to hear about Alexei's process."
"I enjoyed meeting fellow writers and I really appreciated being 'forced' to write. It was also inspiring to hear other people's stories."
"Great to write in short bursts – less daunting. Good size of group – not too intimidating!"
"Alexei and Vicky – a great combo!"
Previous course: Writing from Life with ALEXEI SAYLE and Vicky Grut. 26 May 2012
"[Enjoyed] the mix of writing and chat"
"Examples from Alexei's work + talking through ideas/pieces with someone else (in pairs)"
"The company of like-minded and lovely people with a genuine interest in writing. Plus Alexei and Vicky" "Everything"; "Thank you for an excellent workshop";
" A wonderful day!"
Previous course: Shaping your Story. 21 April 2012
'Your courses give me time, space and permission to experiment with my writing in a very open and accepting environment. […] There is just enough structure, just enough balance of prompts and sharing  – time to think about the craft of writing. Thank you.'
'I feel I have more confidence that I will actually finish my project now!'
'Balance between instruction and exercises was good. It really did focus and energize me. Well run. Vicky was very good at focusing on us and not her own approach/work etc.'
'[Enjoyed] the handouts/ ideas provided and how everyone in the group responds differently. Love your workshops even if I never write a novel!'
Previous Course: The Writers' Workout: Inspiration for new fiction. 17 March 2012
I loved the freewriting and dipping into my right brain. Feel like I've really found something here. Thank you – I am inspired!
Thoroughly enjoyed all of it. I loved the free-writing exercises.
I enjoyed hearing all the different contributions and the constructive feedback. I liked the fact that we could choose to share or not according to how you felt. Stimulating and good supportive atmosphere.
The timed exercises and the use of visuals were particularly useful. the group size was perfect for interaction and sharing. This was another well-spent day. I'm already looking forward to the next workshop.
A great day. Very enjoyable.
Feb, March, May, June 2012, Novel Club Level 2 (4 meetings)
Previous Course:  Capture New Characters. Hear them Speak: characterization and dialogue.  Saturday 25 Feb 2012
Brilliant. Thanks. Worth every penny.
[enjoyed] ideas from contributors… understanding how little I know about my characters! Supportive and very useful. Thank you!
[enjoyed] the encouragement that enables others to read out and their feedback – so helpful in terms of my writing.
Everything enjoyable (challenging!) and useful. The other writers' input was very useful and balancing. Vicky's constructive criticism very affirming and helpful. Loved it – but SO much to learn. A good opportunity to kick-start things, spending a day away from the usual routine. Nice to hear other people's stuff. Vicky's comments were excellent; the handout materials were useful.
I enjoyed both listening to other stories and having feedback. I just felt the workshop didn't last long enough!
.
Previous Course: Showing and Telling, Saturday 3 Dec 2011
  "Wonderful stimulating conversations"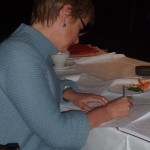 "Really got a lot out of this – liked the concept of the course"
 "[I enjoyed] the relaxed and nurturing atmosphere – the feedback and encouragement to do something different – sharing different perspectives/ interpretations of a piece of writing."
.
.
Previous Course: 'The Writers' Gym: Inspiration for new fiction', Saturday 19th November 2

[Enjoyed] the exercises – ploughing straight in there. Much better than endless theory.
Freedom to think though different scenarios [was] very beneficial.
Writing exercises. Advice / suggestions from Vicky. Hearing others' work. Website info. Friendly , supportive atmosphere – lots of opportunities to write and lots of food for thought.
I loved having the opportunity to crack on and having to work against the clock. […] I enjoyed it all the way through. The exercises were great at offering starting points for a narrative.
The day went so quickly I liked being forced to read what I had written otherwise I would have tried to hide in the crowd. And being able to pass when you hadn't come up with anything enhanced the sense of having dodged a bullet. I will definitely have to make more of an effort to write from now on.
.
Previous Course: 'Tell me a Story': the Craft of Narrative,  Sat 7th & Sat 21st May 2011. Guest speaker (21 May) Francesca Main, Commissioning Editor for Fiction at Simon & Schuster.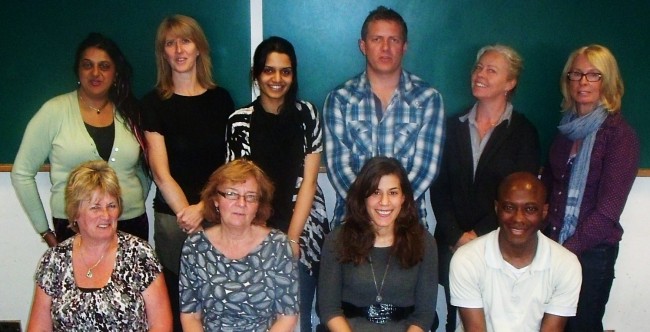 "I enjoyed everything – and found that the discussions and exercises did what I'd hoped and gave lots of ideas for getting started."
"Good to have a varied and mixed group. Interesting guest speaker."
"The structure offered by the workshop – especially the homework assignment – ensured that I took time out to write. I really enjoyed meeting the people in the course. The format worked very well."
"[Enjoyed] the relaxed and friendly atmosphere; the encouragement; clear and helpful guiding points. It was very interesting and helpful to talk and share with the others [on the second day] and to listen to Francesca."
"The workshop was very inspirational. Feedback was excellent. [Other] participants were very friendly and open."
27 March 2011:  The Novelists' Club Level 2,   (4 meetings, continuation of 2010 course)
Previous Course: 'Writing Short Stories',  Saturday 26  March 2011, with Vicky Grut and Alexei Sayle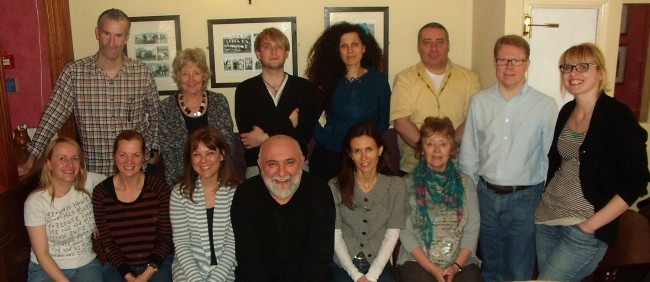 'The day was very inspiring and stimulating and I really want more of the same thing!!!'
'Good intro on short stories and what they are about. [Enjoyed] the 10 minute deadlines, which forced us to write and get into the concept straight away.'
'Very well put together.'
'Very much enjoyed today, thank you both very much! Relaxing and humorous as well as learned.'
'[I enjoyed] everything! The sharing of ideas and the 'gentle' encouragement given by Vicky and Alexei. It was great to hear how others in the group approached their tasks.'
'Thanks for a great day. I took away what I needed to keep me going. I look forward to another course.'
.
July – November 2010, Novelists' Club 3  (4 meetings).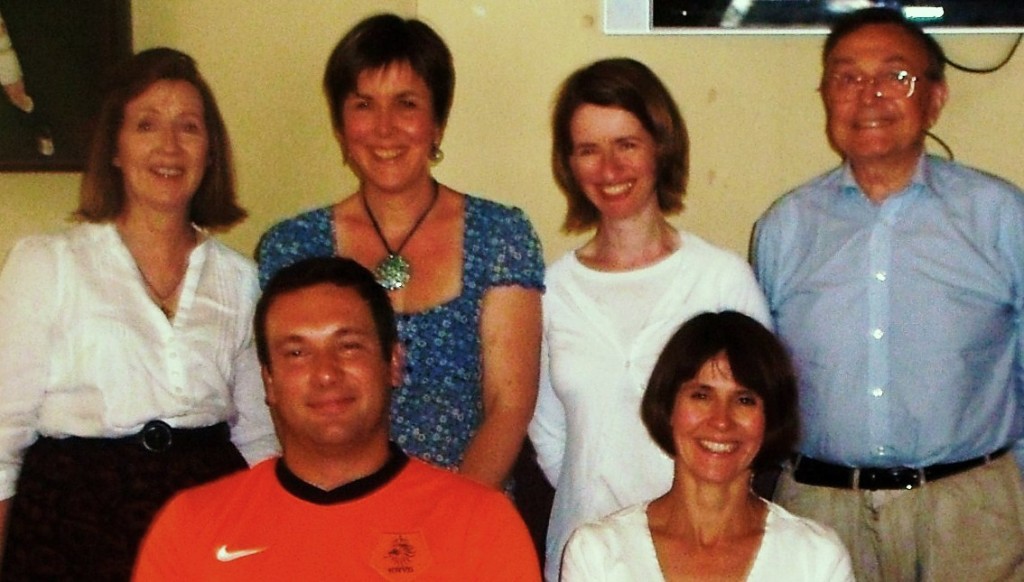 .
Previous Course: 'Writing People & Places', 13 & 14 November, 2010. With guest speaker, novelist & poet, Bernardine Evaristo.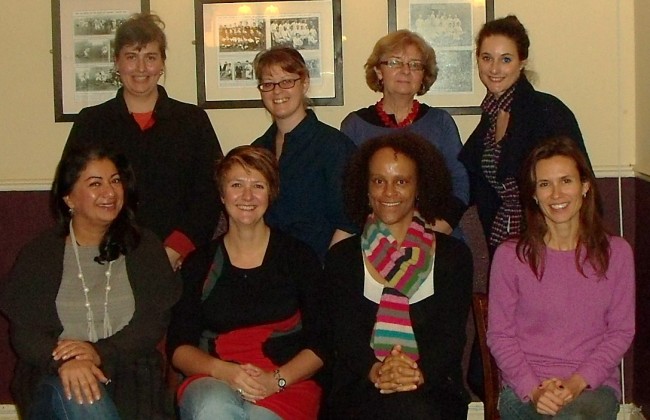 Great weekend. Learned a lot – thank you! Bernardine Evaristo was fabulous!
Writing in short bursts was terrifying, but very useful; good to push myself. Thank you for an enjoyable weekend.
Information, exercises and quotes have given me confidence to continue. I feel inspired.
[I enjoyed] all the writing exercises – there were many more on this workshop and I feel, had I used my character from the work I am now actually writing, I could have finished a chapter easily!
[I enjoyed] (1) meeting like-minded people: not being shy about reading my work and feedback; (2) theory of characterisation, quotes and thoughts of other writers; (3) time to write.
[I found it useful] learning to read out loud! So good to be gently forced  into doing that + I always like new prompts and ways into writing. Thank you! So much fun – and such a supportive group.
I enjoyed the confidence and expectation that we would have a safe space to experiment with our ideas. Seriously enjoyable and inspirational weekend. Thank you! .
.
Previous Course: 'Tell me a story': the Craft of Narrative, 2 Saturdays: 9 + 23 Oct, 2010. With guest speaker Francesca Main, commissioning editor at Simon & Schuster.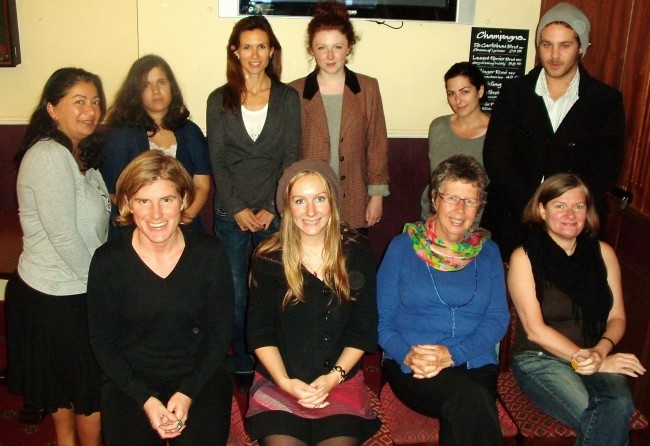 The frequent discussion interspersed with short writing exercises is a very useful way to work. I enjoyed all of it! [I enjoyed] the ideas generated; writing from just one word or an idea given in class; having a real commissioning editor speak to us; discussing others' writing. Really enjoyable group of people and experience. Thank you! The story structure exercise was very useful. Really great, thanks! The handout was very useful. Good size group. Liked the exercises. Really great as always.
.
Previous Course: Capturing Characters, with Alexei Sayle, July 17, 2010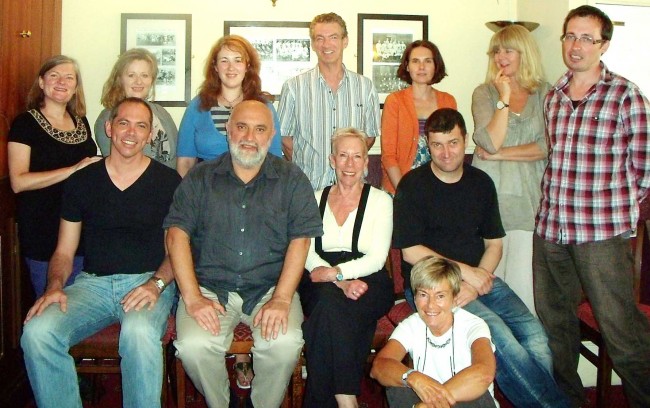 It was brilliant! Thanks so much.
Nice central venue and well run.
Enjoyable to talk and read in a group. More practical exercises [would have been good].
Meeting and talking to other writers was good. The half hour exercise on character was good too.
[Enjoyed] the questions about character in the first exercises. Very friendly atmosphere. Nice venue.
Enjoyed the ideas and impetus to write. Great stuff I want to write all day tomorrow.
The structure was well thought through and Alexei's input was excellent!
.
Previous Course: 2010 Novelists' Club, 27th March, Sat 1 May, Sat 5 June & Sat 10 July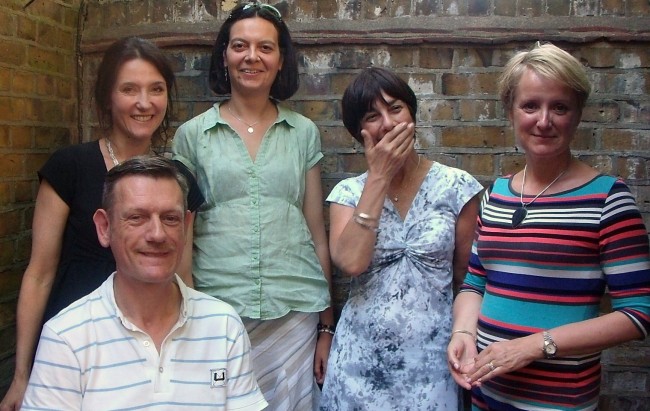 Really positive and constructive and sympathetic atmosphere. Great to get such encouraging feedback. Spacing it out monthly made it perfect. Would have liked it to have continued for a year! What was useful? Everything! I really found it a supportive group, with criticism given constructively.The initial exercise on knowing your character was especially helpful. I also found it helpful to have to produce more work ahead of the workshop. The crit of the first three chapters again was especially helpful. Personal praise to Vicky for being so approachable, knowledgeable and above all enthusiastic about everyone's work while retaining a clear critical oversight of strengths and weaknesses. I have been on a number of courses and workshops before where it seemed very much like 'writing by numbers'! I found it a highly motivating workshop, well structured and it left me wanting more. I though it was fantastic. I really enjoyed it and I especially liked the integrity of it. By keeping it a small group, I was able to glean so much more from the workshop and the writing. […] a well-balanced mix of constructive guidance and interactive discussions with the member writers. I really enjoyed the small group, and getting to know the work of each author to a depth that is often not possible in writing workshops. I thought the open forum approach to discussing each author's novel worked really well, and was not only useful but enjoyable as well.
.
Previous Course: Writing Short Stories, Sat 26 June 2010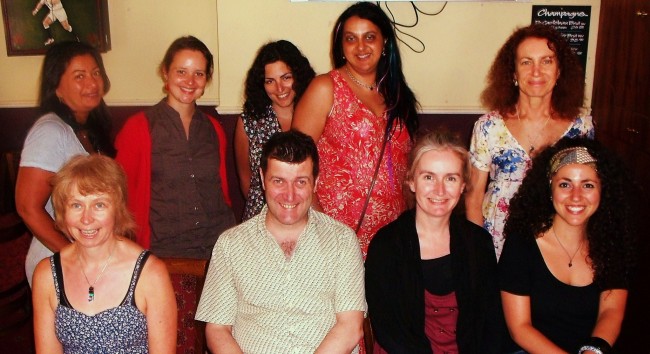 I really enjoyed the pack. Not too much info but pertinent points. The short stories were fascinating and I liked the delivery and writing exercises. I really enjoyed the day.

I found the day really enjoyable and useful. It's a very welcoming environment. Vicky leads the day in a friendly, dynamic way, clearly identifying key points for us to consider [and] providing tools for us to continue developing work beyond the day. There was room for everyone to participate. The day was well-balanced between exercises and information. Thank you!

Exercises are a good way to concentrate the mind and it is really useful to get feedback on your own work, and also to hear other people's work. The pack is also useful, with links etc. at the end

[I enjoyed] starting with an exercise (the photos); the variety of exercises; tips from Vicky as people read stuff out; the handout – the well-established resource list in particular. Thanks!

The different ways to 'show don't tell', or tell interestingly – key for me. Thank you very much Vicky! You are very warm and welcoming and made me feel comfortable to express ideas.

The exercises were extremely helpful – good triggers for activating my imagination to move in new directions. Also, very interesting is meeting new people and hearing them read what they had written as a result of the exercises. Might have been interesting to feed back in pairs

As with the other two courses I attended, it gave me confidence in being able to start writing with more skills, [and more of a sense] of what is expected by readers. I am leaving happy!
.
Previous Course: Writers' Workout, Sat 22 May 2010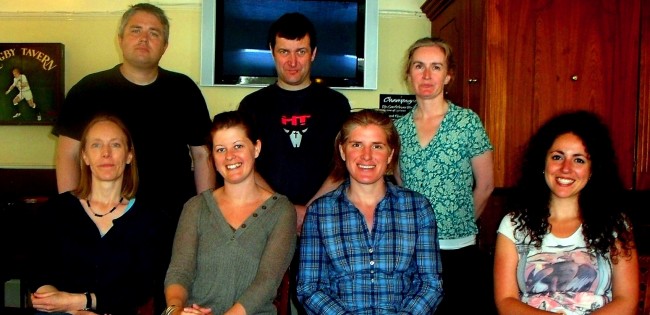 What did you find useful? Just getting here, to be honest. A small declaration to myself. And good facilitation. Vicky, you are a skilled active listener. Overall, a good day. Thank you. I had a great time. Felt very comfortable. The room is nice and sunny. Happy anniversary! Nice to hear your positivity and suggestions for all. What did you find useful? Hearing other people's fears and blocks and objectives and realising that everyone has similarities. Gathered more faith in my abilities. A very enjoyable day – thanks!
Previous Course: Creating Characters, 13 March, Discovering Dialogue, 14 March 2010. A weekend of workshops with Vicky Grut and Kathy Page (see end of this page for Kathy's bio).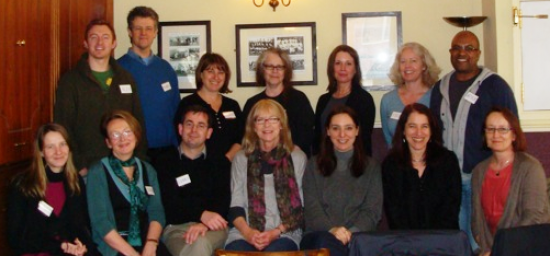 Really great. Have a lot to learn. Will be back. Well done!
I enjoyed 'having a go' – it was fun but it also gave me courage… Good pace and mix of writing, listening and discussion.
Very sympathetic facilitators – pleased I read and found it helpful. Really helpful to be given the tasks to write there and then – very scary – but really helpful. Exercises also really helpful. Looking forward to using the questionnaire to help develop [a] character. Good also to hear samples of dialogue etc.
Really enjoyed the character writing – helped me to realise that a lot of things about good character development are quite intuitive. […] I didn't expect to come away with so much stuff that I would be able to use. Thank you. I feel really inspired.
The exercises were well-structured for the subject and very much helped me understand more fully how my characters appear and grow.
I enjoyed the 2 days very much. Thank you both.
Getting down to an exercise – opened things – highlighted difficulties. […] The pre-arrangements [were] good – felt cared for and involved. You both made yourselves available and approachable. Thank you both.
Found the exercises very useful […] friendly and supportive atmosphere was great.
I learned a lot about my own writing foibles and tendencies. Good balance of writing activities and information.
Very interesting to try the exercises. It really created some interesting characters and was quite surprising. Good supportive environment. It all ran very smoothly, and [it was] really good to hear what had been written.
Thanks for the handouts, encouragement, ideas and welcoming space.
…a great weekend. Thank you!!
.
Previous Course: Writing People & Place, Sat 5 December 2009, 10.30 – 4pm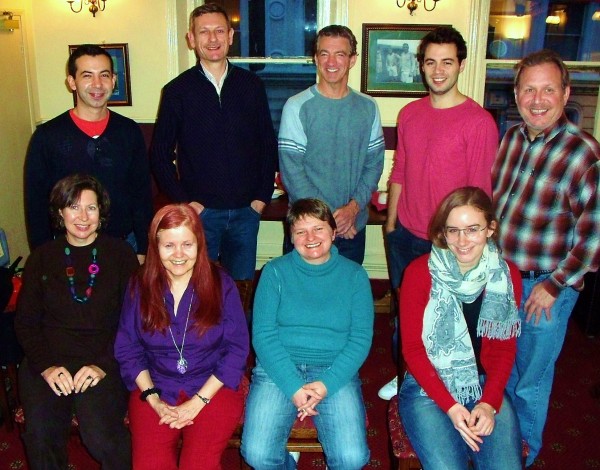 Feedback by e-mail: A great workshop! The venue was perfect with a nice cosy feel conducive to writing, comfortable, quiet and with plenty of table space for writing. Good location. It was inspiring to listen to other writers work as well as talk about my own stuff.  The structure and handouts worked perfectly. [What did you enjoy/find useful about the day?] The most important thing is to get together with people of like mind to get the 'creative juices' going, I think. I really liked the general theme and content, especially the emphasis on drawing characters effectively.  Another very useful idea I picked up was the reminder about appealing to all the senses of the reader – good stuff! Also, Vicky, you've got a knack for bringing out the best in people – the little assignments produced some gems I think!
. Previous Course: Writers' Workout, Sat 14 November 2009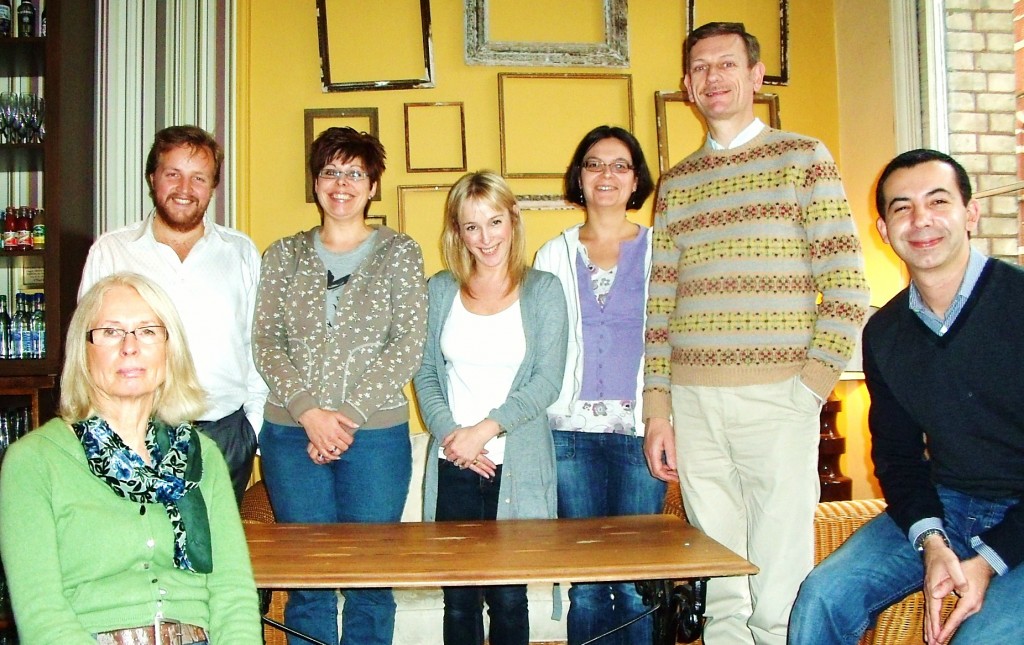 Sept 2009, Writing Short the Short Story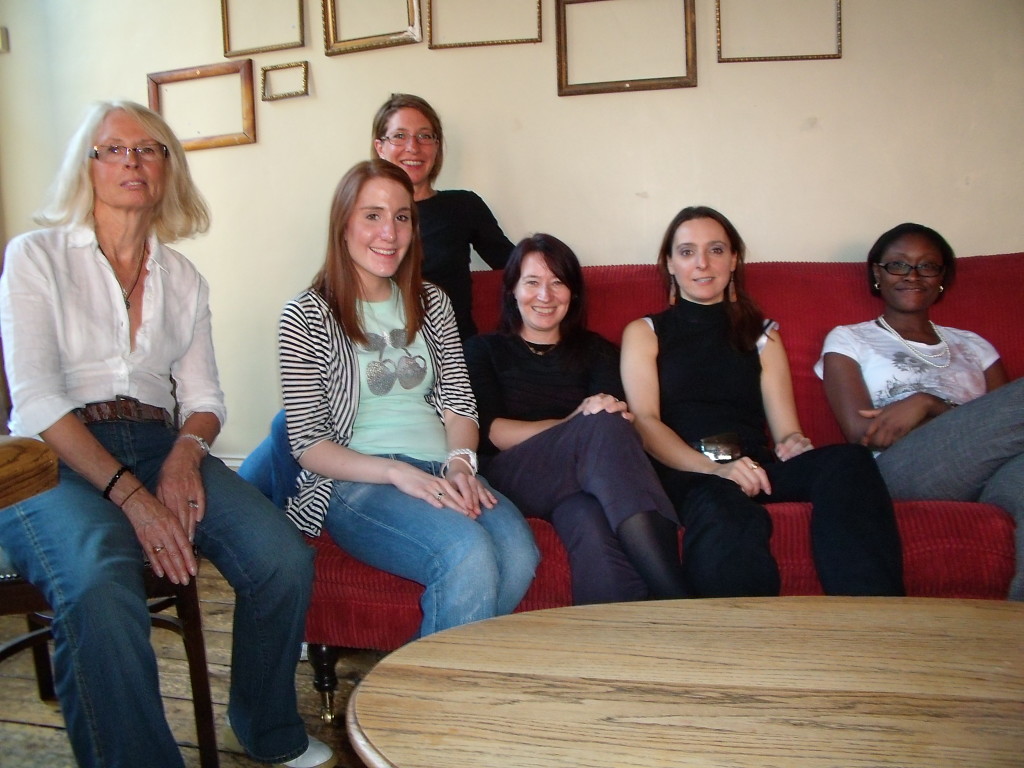 July 2009, People and Places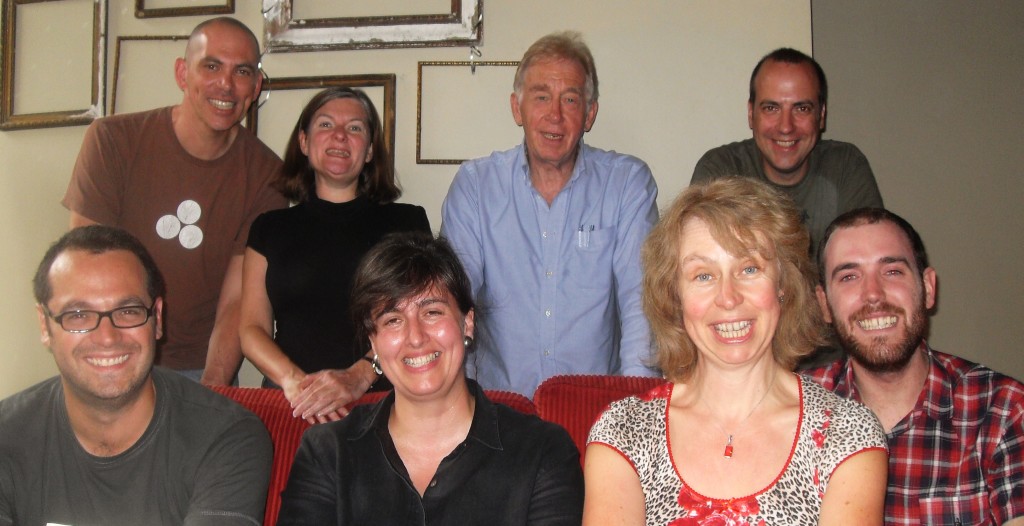 April – July 2009, The Novelists' Club  (4 meetings)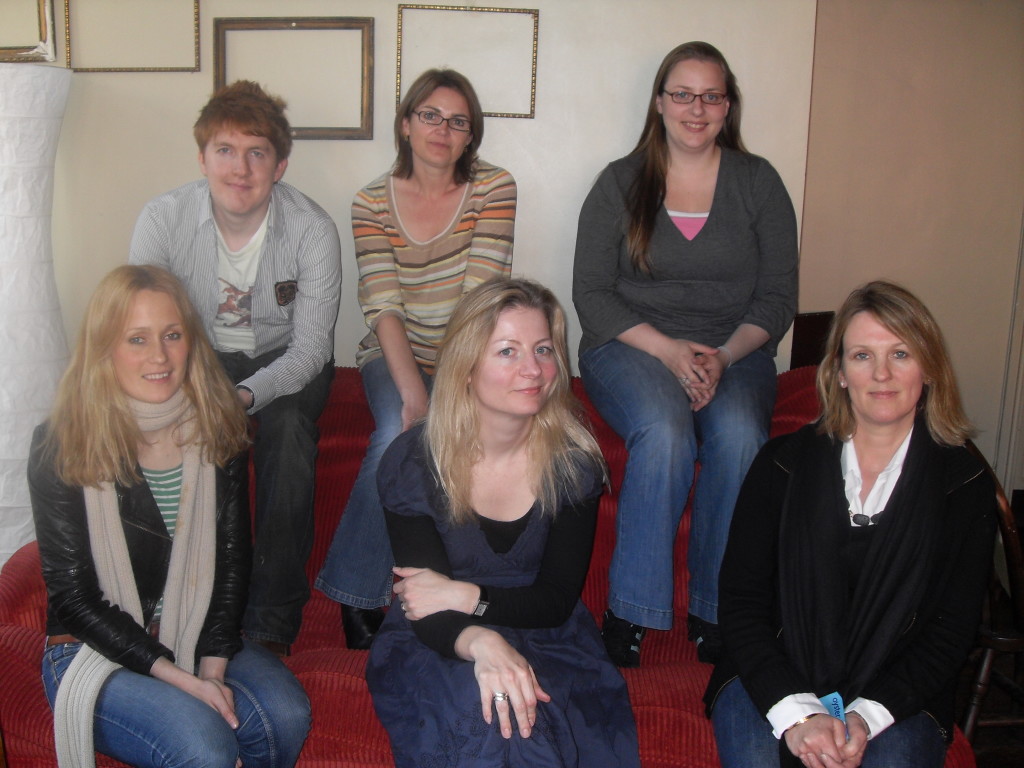 March 2009, Writing Dialogue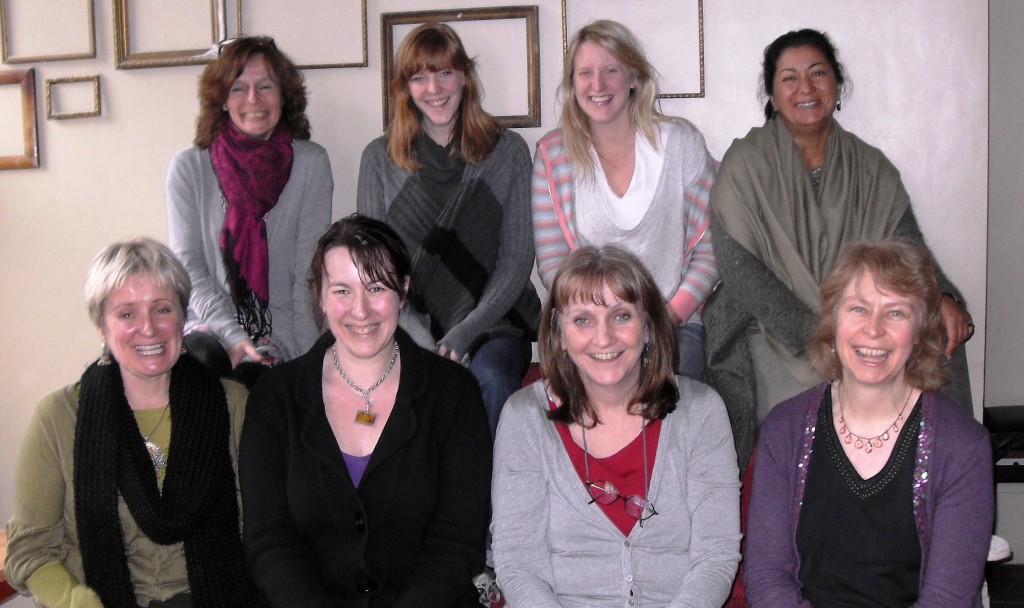 February 2009, Microfictions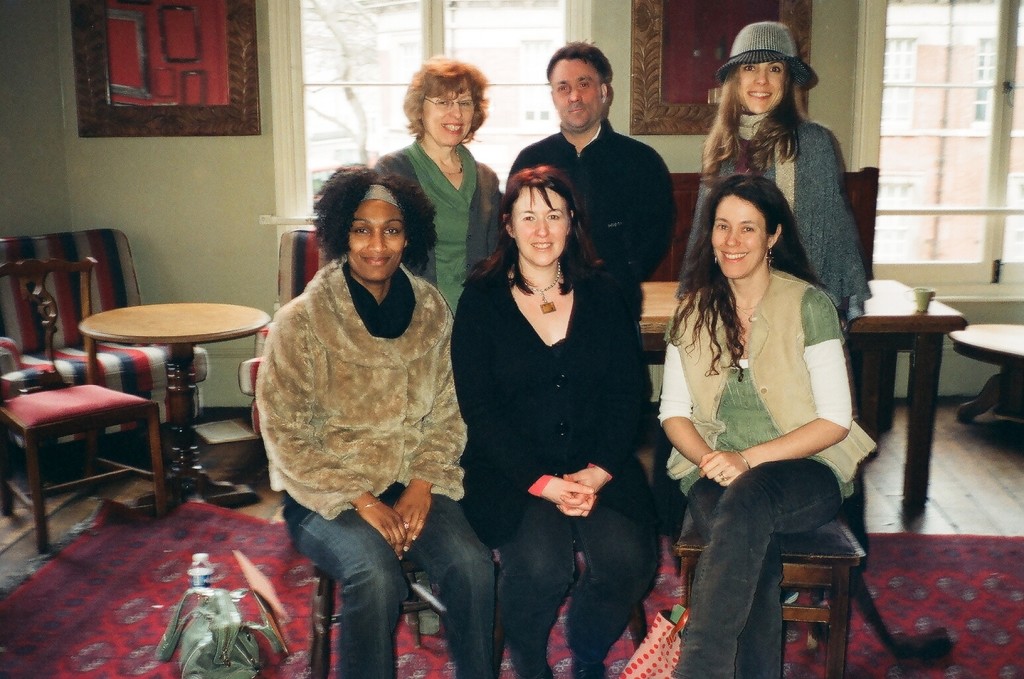 November 2008, Writing People and Places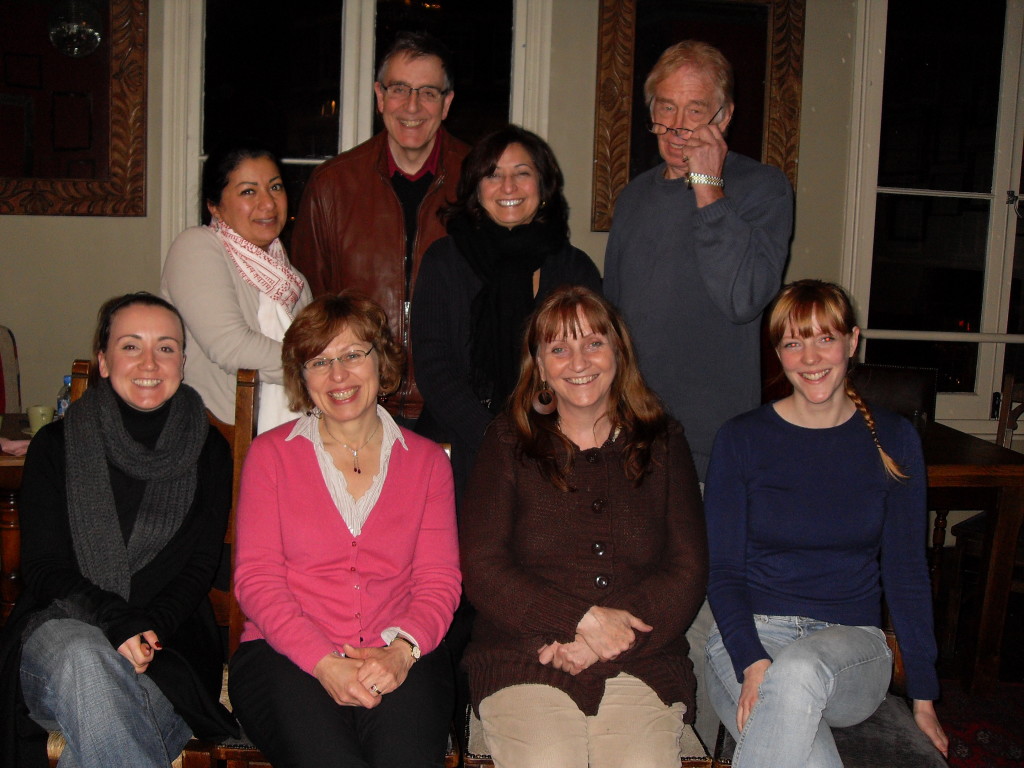 September 2008, Getting Started. Keeping Going
July 2008, Microfictions
May 2008, Creating Characters (with Kathy Page)